Bob W's entry into Holland means it now has a footprint in nine European countries — including the UK, Germany, Spain, Norway, Greece, Italy, Finland and Estonia.
HELSINKI – Tech-powered short-term rental operator Bob W's growth trajectory continues with openings in two of Amsterdam's most fashionable districts. Bob W Oosterpark and Bob W Noord, comprising over 150 apartments, lofts and rooms between them, will be exemplars of the operator's pioneering approach to 21st-century hospitality, combining the quality of a hotel with the authenticity of short-term rental accommodation. Guests will enjoy a five-star, contactless service in locally-designed apartments within these handpicked neighbourhoods.
Bob W's entry into Holland means it now has a footprint in nine European countries — including the UK, Germany, Spain, Norway, Greece, Italy, Finland and Estonia.
Bob W Oosterpark opens its doors on Middenweg in Amsterdam. The rooms are housed in a former courthouse, a building steeped in history — it was the place where Napoleon Bonaparte was given the keys to the city of Amsterdam. The restoration process and necessary adaptations to the building have been carried out sensitively, retaining much of the original charm of the property.
Bob W Noord is situated on Papaverweg in Amsterdam-Noord. This newly built European flagship location consists of uniquely designed apartments and lofts alongside a rooftop pool, wellness centre and restaurant. This building is part of The Republica development, an exceptionally sustainable "city-state" that generates its own energy, collects waste to produce biofuel and supports biodiversity with green roofs. As the world's first international climate-neutral hospitality provider, which double offsets all its emissions, sustainability is also a central value at Bob W.
A record number of tourists are booking overnight stays in the Netherlands according to Statistics Netherlands (CBS). In the third quarter of 2022, Dutch hotels, holiday parks and group accommodations received a total of 14.6 million guests (15% more than in the same period last year). Hotel guests increased by a staggering 130% in Amsterdam over the same period.
Providing accommodation to stay in style for days, weeks or months, the launch of these modern apartment buildings aims to capitalise on this growth within the Dutch travel and tourism sector. Bob W continues to expand rapidly across Europe. Its reinvention of hospitality and application of distinct tech and brand standards, as well as enviable sustainability credentials, is already translating into brand loyalty and repeat bookings.
Bob W has built a reputation on redefining the hospitality experience. Sustainably operated, design-led apartments offer the consistent quality of a hotel alongside the utility and authentic flair of a short-term rental. Their own tech platform, along with a suite of apps, provides a seamless digital front desk experience that is backed by robust digital customer service and other fail safes, so guests always feel looked after. Interior schemes are carefully curated in partnership with local designers and the most interesting neighbourhoods are handpicked to allow guests to live like a local. The authenticity and quality of guest experience is key.
Bob W has grown rapidly since being founded just before the pandemic by Sebastian Emberger, who is from Germany, and Niko Karstikko, from Finland. Aside from organic growth, in May last year it acquired Estonishing Stay which, at the time, was the largest short-stay apartment operator in Estonia. The following October it acquired Finnish competitor KOTI Hotel, simultaneously securing 21 million euros in series A funding, led by Elevator Ventures, Verve Ventures, IDC Ventures and Flashpoint. This took the total raised by the company to 31 million euros. April 2023 saw the operator make its entry into the German market with the acquisition of Charly Hospitality.
Niko Karstikko, co-founder and CEO of Bob W, comments: "We can't wait to open our doors to Amsterdam and introduce a whole new category of hospitality to the city.
"These apartments have been designed to satisfy the modern traveller's desire to live like a local, be it for business or pleasure. We choose cities that make financial sense, match our brand and appeal to the next generation of both business travellers and consumers. Amsterdam ticks all the boxes."
Each location's furniture, art and design are tailored to the destination to bring the flavours of the neighbourhood to the guest. With a focus on sustainable, local design, Bob W has partnered with world-class creatives, artists and local talent for its Amsterdam properties. Interior design has been delivered by an exciting soon-to-launch Amsterdam-based studio, Bob W's local design team and the internationally award-winning design agency Holloway Li.
Na Li, Co-founder and Managing Director of Holloway Li comments: "Together, we aim to create truly authentic spaces that combine Bob W's quality hotel-level standards with a nomadic home experience that feels intimately connected to the destination".
Properties feature local artists, including custom Oosterpark-inspired art by designer Aafke Bouman, and locally sourced secondhand furniture. In addition, Bob W Noord will boast limited edition rooftop lofts featuring AI art, one-off Dutch design pieces, upcycled furniture and other unique features.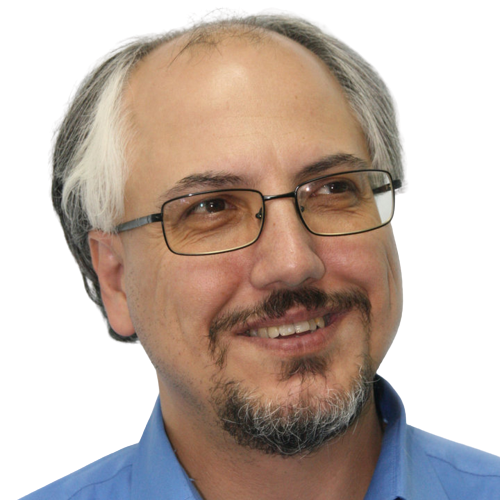 Theodore is the Co-Founder and Managing Editor of TravelDailyNews Media Network; his responsibilities include business development and planning for TravelDailyNews long-term opportunities.